Management Team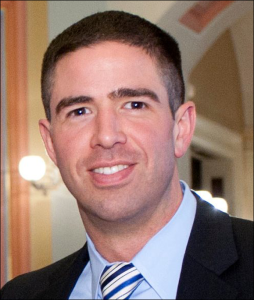 David Heitstuman, Executive Director of the Sacramento Region's oldest and largest LGBTQ organization, is recognized as an imperturbable and results-driven political and communications team leader. He received the Stonewall Freedom from Fear Award in 2016 for his transformative work in the Sacramento LGBTQ community. Before coming to the Center he was chief consultant to California State Assembly Speaker Anthony Rendon and had served four prior speakers over 12 years in the Assembly including Toni Atkins, John A. Pérez, Karen Bass, and Fabian Nuñez. He also served as trip director for Assembly Democratic Campaigns, operations director for Steve Westly's 2006 gubernatorial campaign, advance team lead for Hillary Clinton 2008, Kerry-Edwards 2004, Howard Dean for America, and the Democratic National Committee. He started his career as a communications aide to Governor Gray Davis.
In addition to his statewide and national professional career, he is active in the local community serving as Chair of the Sacramento Parks & Recreation Commission and has served as President of the Sacramento LGBT Center Board of Directors, Member–at-Large on the Sacramento Valley Gay & Lesbian Softball League Board, and as Chair of the Sacramento City Special Events Ordinance Review Committee.
David holds a Master's Degree in Public Policy & Administration from CSU Sacramento and a Bachelor of Arts degree in public relations and business from Gonzaga University. He is well known for his event production prowess including bringing the Sacramento Red Dress Party to life in 2012. He enjoys volunteering for LGBTQ activist causes, weightlifting, softball, international travel, and dinner parties at home. He grew up in the Yakima Valley of Washington State and moved to Sacramento in 2001. He and his partner Spencer reside at the intersection of Midtown/Oak Park/Curtis Park.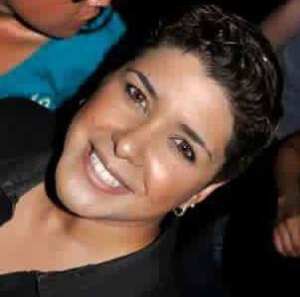 Emily Bender has nearly 25 years of experience in collaborating with organizations and the public.
As an openly out lesbian, she began volunteering at the Sacramento LGBT Community Center in 2002, when it was known as the Lambda Center. Her role as an adult advisor for the Friday Night Youth Group filled her devotion to create safe spaces for queer and trans* youth. In 2006, she was one of the founders of the 20 Somethings Group; a peer group that focuses on supporting young adults. Since moving to Sacramento in 1999, Emily has been involved with multiple nonprofit agencies and groups. Some of the organizations include the Sacramento International Gay & Lesbian Film Festival (SIGLFF) the American Cancer Society, Capital City AIDS Fund, Mutual Housing California, and most recently, NorCal Mental Health America. Emily now dedicates her volunteer time to PFLAG Sacramento, a support group for parents and caretakers of LGBTQ youth.
Emily has a Master's degree in Organizational Leadership and in Public & Nonprofit Organizations from Chapman University. Her Bachelor's degree is in Rhetoric & Communications from UC Davis. She was born in Nicaragua. As a native Spanish speaker, she has firsthand knowledge of cultural differences. With education and professional experience, she makes it a priority to acknowledge and incorporate those cultural differences to create inclusive, diverse coalitions.
For fun, Emily participates in the Sacramento Valley Gay & Lesbian Softball League (SVGLS) and plays for the Black Sheep team. She also loves to travel, dance and spend time with her partner and their dog.
✉ E-mail Emily | ☏ (916) 442-0185 x105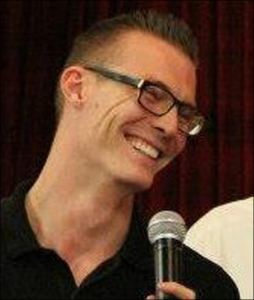 Kent McCord is a recent transplant to the Sacramento Area. He received his BA in Community Studies from UC Santa Cruz, which focused on studying social justice movements through the lens of non-profit organization, action and services. Since then, he has worked professionally with corrections, youth-based recovery and several mental health non-profits. Most recently, Kent served as the Assistant Director of Student Support for several colleges around the country. He is thrilled to be part of the Center's team and looks forward to growing professionally and personally with the Center and its community.
Kent is 6 foot 8" and does not play basketball. He does however, claim to give the biggest hugs in Sacramento. He enjoys mornings of drinking coffee and listening to NPR, days full of hikes, and nights full of laughter and music with good friends.
✉ E-mail Kent | ☏ (916) 442-0185 x101
Staff Members
Contractors
Volunteer Coordinators & Leads
Nearly 800 people volunteer with the Center annually as board members, council members, program coordinators, event organizers, facilitators, writers, designers, receptionists, resource specialists, youth mentors, advocates, artists, HIV testers and so many more roles we couldn't possibly list them all here. A very special group of volunteers provide leadership of key areas, giving time and talent year-round.🔎
 Learn about the Center's history.
🔎 See the Center's mission, vision and values.
🔎 Meet the Center's Board of Directors.
🔎 View the Center's financial information.
🔎 Check out the Center's accomplishments.