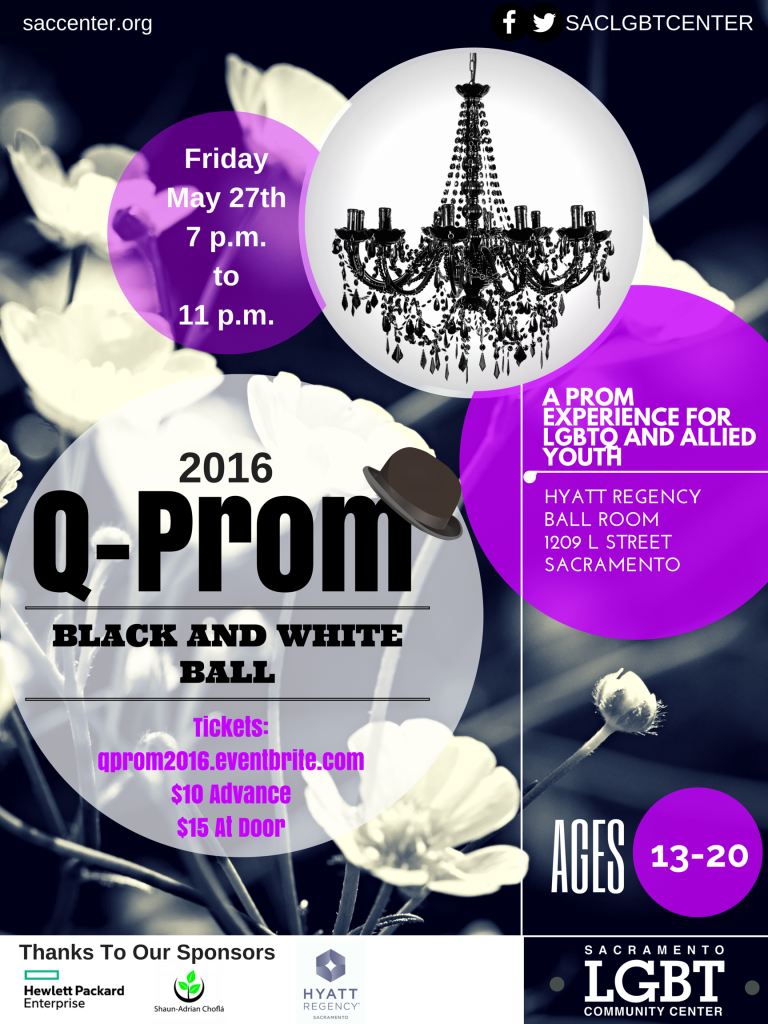 Thank you to all of the youth that attended our 8
th
annual Q-Prom and the amazing sponsors that supported the event.
The event welcomed nearly 600 youth ages 13-20 that wanted to experience an authentic, safe and fun prom at the Hyatt Regency Sacramento, Friday, May 27th, from 7-11 p.m.
If you are looking for pictures from the event please email Youth@SacCenter.org for details.
To keep up to date on Q-Prom 2017 you can follow us on Facebook!