About the Board…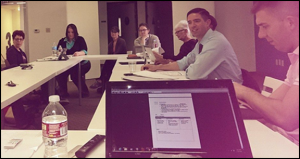 The Board of Directors serves as the Center's governing body and individual board members act as ambassadors, advocates, and askers to fulfill the Center's mission to create a region where LGBTQ+ people are not only safe and welcome, but where they thrive.  For 40 years, the Center has supported the health and wellness of the most marginalized, advocated for equality and justice, and worked to build a culturally rich LGBTQ+ community.
Per to the Center's bylaws, the board will have not less than five (5) nor more than twenty-one (21) members.
The board is growing and currently seeks expertise in the areas of accountancy, philanthropy, commercial architecture and real estate, banking and finance, executive level corporate leadership, criminal law and public policy, government contracts, community engagement, public housing development, human resources, marketing and public relations, data analysis, mental health, youth development, workforce development, senior issues, amongst others. All board members are expected to acknowledge and honor the fundamental value and dignity of all individuals, make a personal financial commitment, and dedicate time and professional expertise toward strategic goals.
We are committed to building organizational leadership that is diversely reflective of the community we serve and actively seek applications from people of color, women, transgender and gender non-confirming individuals, lesbians, gay men, bisexual persons, older adults, immigrants, people living with HIV, formerly homelessness persons, and people with disabilities.
Board members are expected to actively participate in twelve (12) scheduled board meetings, an annual retreat and serve one one Center committee.
🔎 To view the Center's current board members, click here.
The Application Process…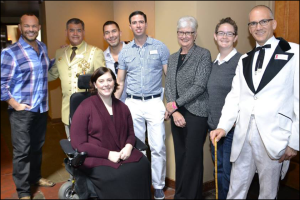 Each fall, the Center announces an open call for applications to fill vacant board seats, but applications are open year-round.
Typically, prospective board members are expected to have spent at least six months familiarizing themselves with the organization by serving on a committee, volunteering in programs, and/or participating in the Center's activities to demonstrate their commitment to the mission and effectiveness as a collaborative leader before their application will be considered.
Interested parties should submit a Board application (Board Of Directors Application Packet ) for review. Qualified applicants may then be asked to interview with staff, a board committee, and/or the full Board before being considered for a vacancy. Once a prospective board member has demonstrated commitment to the mission, familiarization with the organization, submitted an application, and been recommended by the board committee, a majority vote of the full board is necessary for appointment.
To apply for the board, contact the Executive Director. Any board member may initiate the nomination process by submitting a name and supportive information to the Executive Committee. If a vacancy exists, potential board members must complete an application and interview process. If no vacancy exists, potential applicants may be asked to participate in all or part of nomination process with the knowledge that no openings currently exist and that a nomination cannot move forward until a vacancy occurs.
🔎 Board Of Directors Application Packet