Volunteer with us at the Sacramento LGBT Community Center. Our community-centered programs, services, and events require the assistance of more than 600 volunteers annually–your help is truly needed!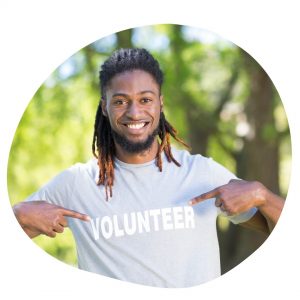 Center volunteers have the opportunity to give back and work toward solving the challenges and disparities faced by LGBTQ+ people with meaningful volunteer opportunities through Center programs and events.
Volunteers of all skill levels and expertise are needed.
We seek leaders who want to invest time and expertise in the Center to ensure a Sacramento region where sexual orientation, gender identity, and gender expression are recognized as a spectrum of valued personal characteristics.
Our success relies on the good work of our volunteers. Whether its professional services, planning an event, facilitating a peer group, helping around the office, or joining our Board of Directors, we need you. Whether it's a few hours, a few days, or a long-term commitment, there's a place for you at the Center!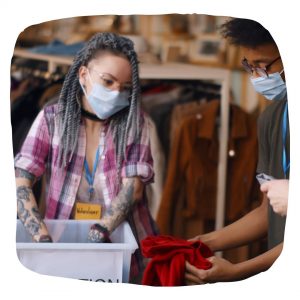 Our Volunteer Information Sessions happen every first Monday of the month, email volunteers@saccenter.org to RSVP!
*To better manage an increasingly large volunteer workforce, this summer we have begun a major overhaul of our entire volunteer program.  Information sessions, applications, data systems, orientation and training, communication methods, and appreciation programs are all being updated to improve the volunteer experience.  We love our volunteers and we want you to love your time with us.  This process will take several months, which may result in temporarily extended wait times to get through the intake process.  We appreciate your patience as your community truly does need your support and commitment as a volunteer. Thank you for your understanding.*