Board of Directors
The Board of Directors governs the Sacramento LGBT Community Center. Per the Center's bylaws, the board will not have less than five (5) nor more than seventeen (17) directors. The Center seeks cultural, racial, economic, faith, age and gender diversity as well as representation from a variety of professional disciplines including accounting, HIV, mental health, real estate, communications/public relations, law, youth and senior services.
For information about the Center's application process for the board, click here.
Board meetings are held the fourth Wednesday of each month from 6 – 8 p.m. and are open to the public. The location varies, based on availability of space. Call the Center at (916) 442-0185 for location details.
Officers…
Carlos brings a unique portfolio of experiences to the Center in the areas of public affairs, nonprofit management, and civic leadership. Over the last decade, he has worked in a variety of capacities advancing the missions and advocacy goals of some of the most notable progressive organizations in the country. This has included American Civil Liberties Union, United Way, Service Employees International Union, and the Gay & Lesbian Victory Fund. He currently serves as the Political Director for the California Charter Schools Association (CCSA) where he manages the organization's statewide electoral program.
Prior to joining CCSA, Carlos was the Deputy Political Director for the Gay & Lesbian Victory Fund where he oversaw the organization's western political operation and coordinated candidate and incumbent relations in 13 states. And in 2010, he shepherded San Diego's citizen-led redistricting effort as Vice-Chair of the City's Redistricting Commission.
The provision of health and human services became a passion of Carlos' while at the San Diego LGBT Community Center. During his tenure as Director of Programs & Public Affairs, he managed the agency's public policy initiatives and a suite of community programs, including LGBT senior and youth services. Carlos' past board service includes the New Leaders Council and HONOR PAC, a political action committee focused on the political empowerment of Latina/o LGBT communities.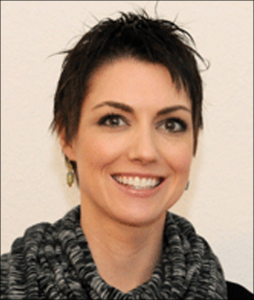 Glenda Corcoran's career has been committed to public service and advocacy. Most recently, she worked in the California State Assembly, concentrating on Social Justice, Public Safety, and Local Government. Glenda is an attorney and volunteers at the Sacramento Volunteer Legal Services Clinic, providing free legal assistance to low-income clients.
Additionally, she serves as a board member for St. John's Program for Women and Children, a program that assists families transitioning from crisis to self-sustainability. As a supporter of the local art community, Glenda is an ongoing sponsor and volunteer with the Center for Contemporary Art, Sacramento. Glenda is married to Dustin Corcoran, CEO of the California Medical Association. They have two children, Dylan and Fletcher.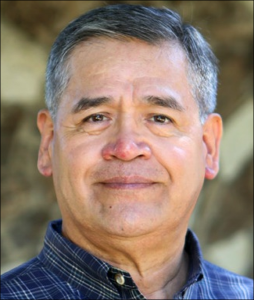 A native of Sacramento, George is a long-time Latino LGBT community activist. In 1970, while an undergraduate student at California State University Sacramento, he helped organize Sacramento's first openly LGBT organization, the Society for Homosexual Freedom. To secure a charter for the LGBT student group, the students first had to sue CSUS for the right to have a campus organization. We won our court case on Freedom of Speech and Freedom of Assembly issues.
In 1974, George became California's first full-time LGBT rights legislative advocate with the State Legislature in Sacramento. He successfully lobbied passage of the Willie Brown Consenting Adult Law, decriminalizing sex between consenting adults. Recently, he retired from Sacramento County Department of Human Assistance, where he was a Human Services Specialist.
As a Board member, George's area of interests are outreach to cultural and ethnic minorities, LGBT elder issues, HIV/AIDS prevention and transgender issues.
Currently, he serves as chair of the Board of Directors of the Latino Center of Art and Culture, co-chair of the Marshall School/New Era Park Neighborhood Association and on the board of Sacramento Rainbow Village, an organization which seeks to develop housing for LGBT elders. Formerly, he served on the board of the Sacramento Valley Gay and Lesbian Softball League and on the Board of his union, Public Employees Union, Local #1. George earned a Bachelors degree in Political Science from California State University Sacramento and a Juris Doctorate from Thomas Jefferson School of Law.
Board Members…