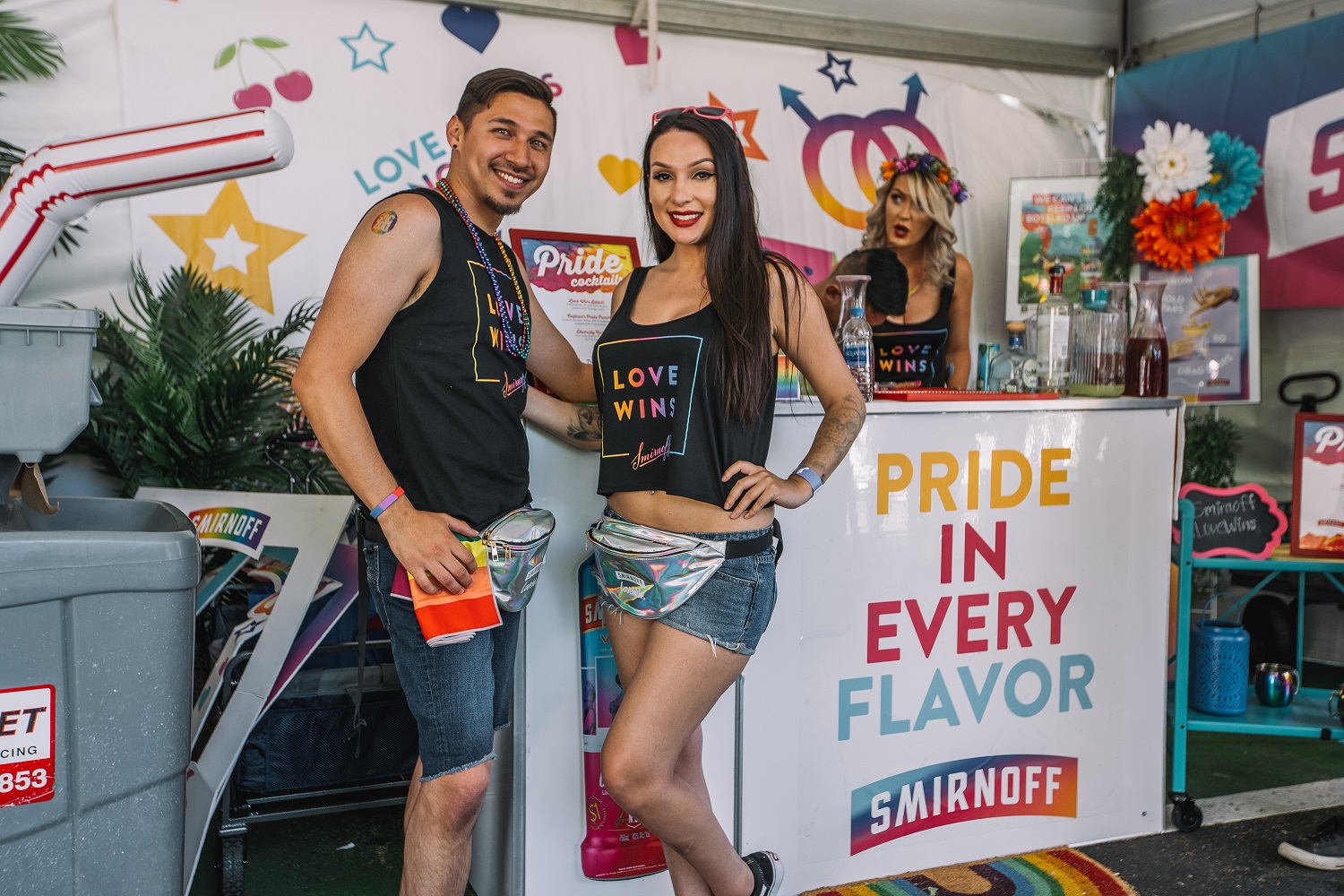 A Marketing Investment
Originally established as a special assistance program, the Sacramento LGBT Community Center has provided health and wellness support to the most marginalized, advocated for equality and justice, and worked to build a culturally rich LGBTQ+ community for more than 30 years.  We are proud of this legacy and acknowledge that our success would not be possible without the generous support of people like you.
The opportunities detailed here help the Center fund critical programs and projects that fulfill its mission to create a region where LGBTQ+ people thrive. When you partner with the Center, you are partnering with the largest and oldest LGBTQ+ nonprofit in the region. The Center receives more than 30,000 service visits annually and over 20,000 people attend our events, offering you a built-in audience for targeted brand visibility.
The Center's signature events Mama's Makin' Bacon Drag Brunch, Q-Prom, Sacramento Pride Awards, and Sacramento Pride are the largest, most recognized, and mission centered events in the LGBTQ+ community and very popular amongst our allies. We sincerely hope you will consider becoming an annual sponsor with the Sacramento LGBT Community Center. Contact us for opportunities.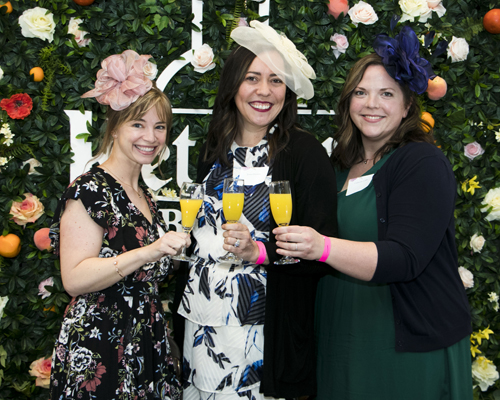 Bacon, mimosas, and drag performances provide an eclectic recipe for a memorable, unique brunch experience!
Mama's Makin' Bacon unites nearly 300 Center supporters and provides a heaping helping of tales at the water cooler and colorful Facebook posts for weeks after the event.
Learn more about Mama's Making Bacon Drag Brunch

 E-mail Lanz Nalagan | ☏ (916) 442-0185 ext. 125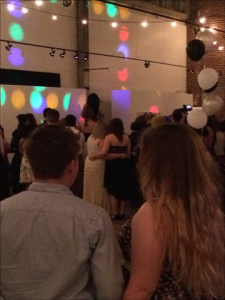 Q-Prom provides an authentic prom experience for LGBTQ+ and allied youth and generates memories that will last a lifetime for youth enduring bullying, harassment, and ridicule daily at school.
750+ attendees enjoy a night of gowns, tuxes, boas, music, snacks, and a show-stopping runway where youth can strut and be a star.
Learn more about Q-Prom

 E-mail Lanz Nalagan | ☏ (916) 442-0185 ext. 125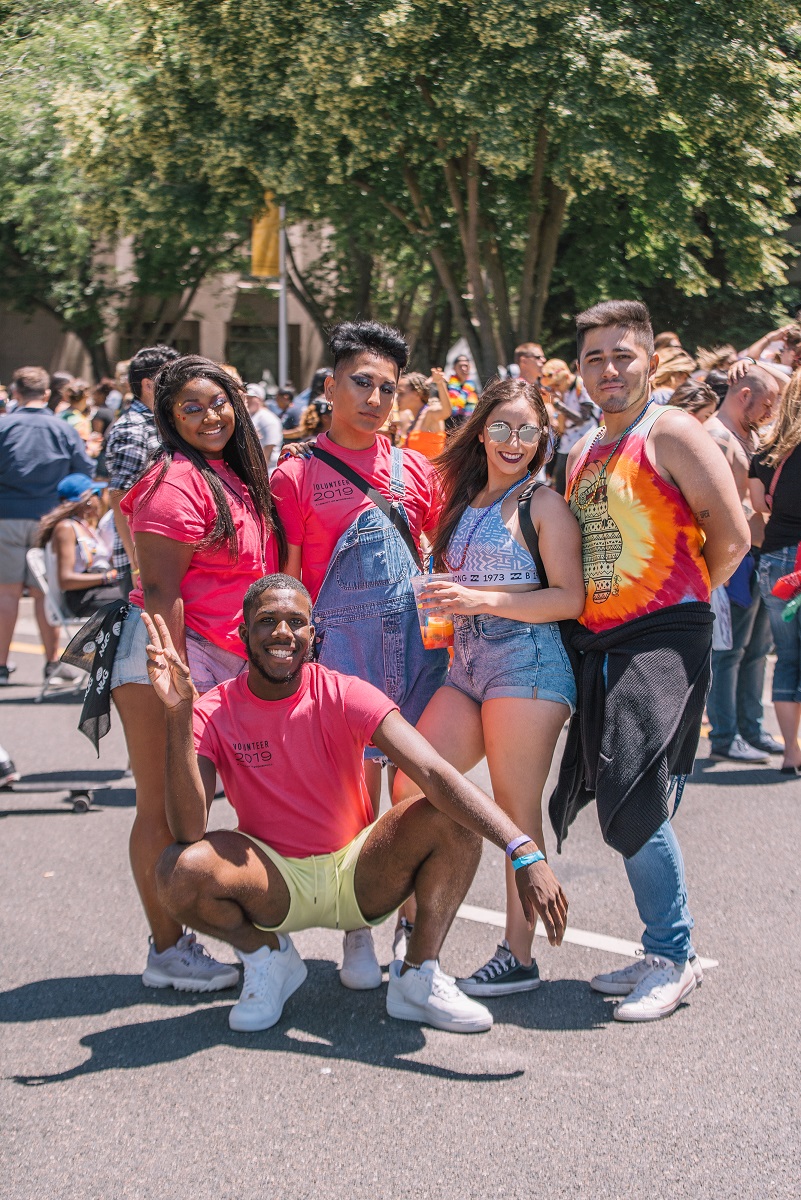 The Center's largest community engagement event, Sacramento Pride blankets Capitol Mall with nearly 20,000 attendees, hundreds of vendors, a parade, and a three stages offering chart-topping entertainment.
Pride presents a prime opportunity to showcase your LGBTQ+-affirming message and demonstrate your commitment and interest to equality, diversity, and community in a cost-effective, impactful manner. Research proves LGBTQ+ people are brand loyal and highly motivated to buy and support organizations that support them.
Some other Pride facts:
Pride is the #1 attended LGBTQ+ event in Northern California
Pride was the first event of its kind hosted on the grounds of Capitol Mall
Pride is the most sponsor-supported event of its kind in the region
Learn more about Sacramento Pride

 E-mail Lanz Nalagan | ☏ (916) 442-0185 ext. 125
A Program Investment
This customized approach for marketing opportunities extends to Center programs.
Corporate sponsors provide financial, technical, and in-kind support to grow, expand, and deepen the impact of Center programs. Sponsorship options include donating office supplies, snacks for drop-in programs, computers, trainings, workshops, toiletries, shower supplies, laundry detergent, and building maintenance.
I think you're doing a wonderful job of representing the LGBT community, and I'm delighted to have the Center as one of our community partners.
"We were blown away by how successful our participation and outreach was.  I was also very impressed by the organization behind the scenes, there was obviously a lot of hard work by many individuals to pull off an event of this size."