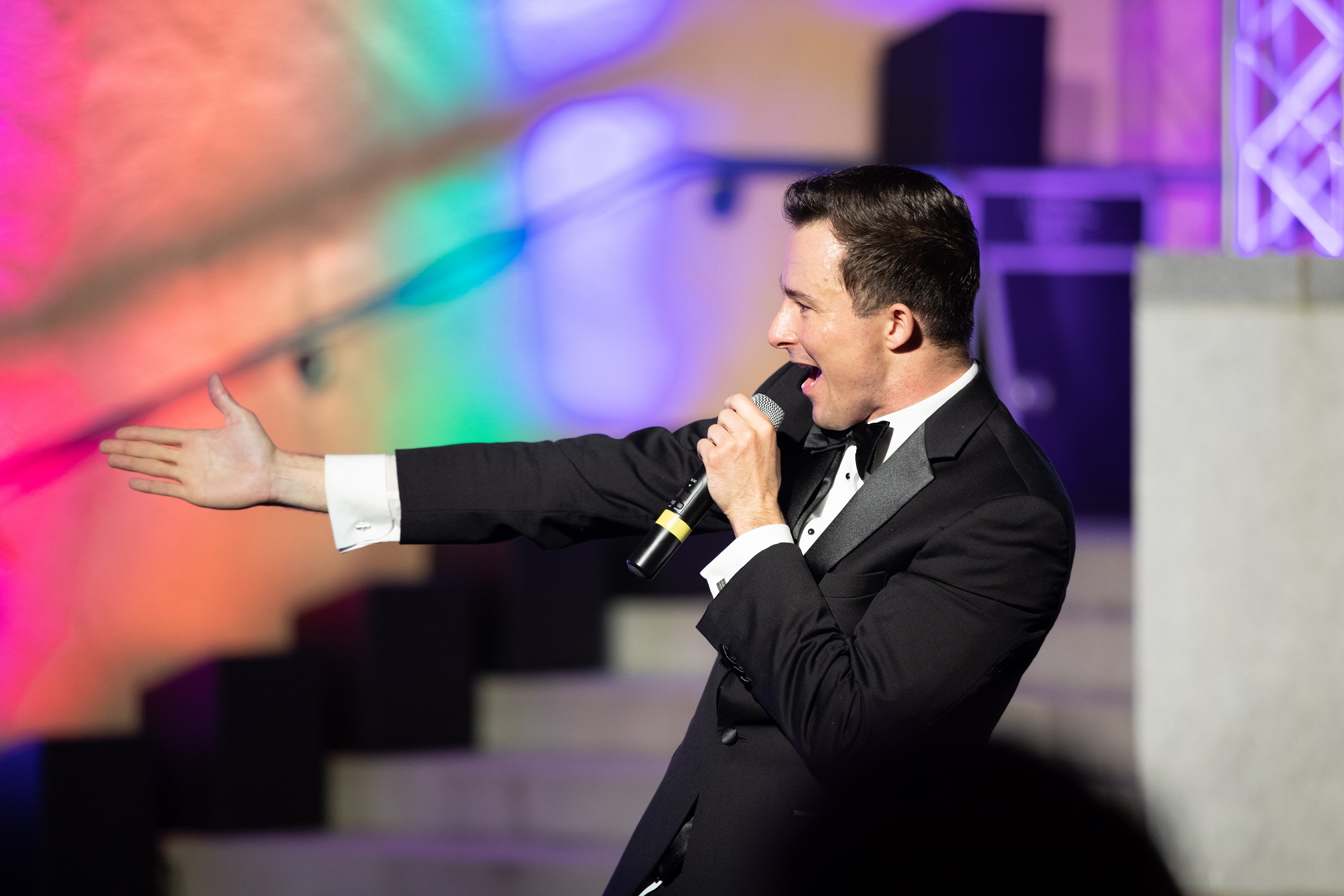 You can make a difference
There is no such thing as a small gift to the Center. All gifts help the Center meet the needs of the diverse, unique populations that make up our cherished, local LGBTQ+ community.
Whether it is a donation today, a monthly contribution, attendance at a fundraiser, corporate sponsorship, or a legacy gift, every dollar matters and will be put to good use. Below are some creative ways you can make a difference in a better tomorrow for LGBTQ+ people.
Your donation can have an impact on your community today. You can make a big difference, no matter the size of your gift. Make a difference today.
Give to the Center and reduce your taxable income? Yes, you can!
Consider giving through your Individual Retirement Account. You can give up to $100,000 directly to the Center, income tax-free! A charitable rollover is not subject to income tax nor is it a tax deduction. So you will still benefit even if you don't itemize deductions. Your gift will be used today for our highest priority needs.
This rollover qualifies you for your required annual minimum distribution. But we must receive your qualified charitable distribution by Dec. 31st for your gift to qualify for income tax-free status for the previous year. If you plan to take advantage of this option, then talk with your tax advisor as soon as possible. Other questions? Submit your IRA donation form today!
Making a gift of stock to the Center can produce significant tax savings while making a huge impact for our regional LGBTQ+ community.
Even better, donating gifts of stock is easy! Contact your broker and request a transfer via DTC to:
Fidelity Brokerage Services DTC Clearing # 0226 Sacramento LGBT Community Center- Account # Z40-011773  
If your broker needs further information to make the transfer, please contact Fidelity Brokerage Services at 1-800-635-3441. Their mailing address is 2277 Fair Oaks Blvd Suite 150, Sacramento, CA 95825.
Please submit the stock donation form and send to your broker and Lanz Nalagan, Annual and Corporate Giving Director, to initiate your gift today!
Your donation of a car, boat, or other vehicle to the Center helps create a local culture where everyone feels understood and accepted.
The donation of a vehicle helps you:
Avoid the hassles of selling it (including paying repair bills)
Get a tow from wherever it is at no charge
Free up space
Have the title transfer handled for you
Use it as a tax deduction!
Click here to complete an online vehicle donation form
The best part, of course, is the good feeling of knowing that you have helped support at-risk and homeless LGBTQ youth, reduce new infections and the stigma attached to HIV, improve access to community resources and provide events, educational programs, and cultural activities to our community.
Workplace Giving & Matching Gifts
Workplace Giving
Did you know you can give to the Center by giving through your workplace? Workplace giving programs operate year-round through payroll deductions and also qualify for matching gifts!
You can give through your workplace by participating in the below programs:
California State Employees "Our Promise" Campaign – Find us throughout the year at tabling events exclusive to California state employees or look for the Sacramento LGBT Community Center in your campaign brochure. It's not too late, sign the interest form, and donate today!
United Way – If your workplace is signed up with United Way, you may be able to give to the Center. Simply request or designate the Sacramento LGBT Community Center in the "designated charity" line.
Corporate Campaigns – Employers may also host their own workplace giving campaigns. You can request further assistance from your HR or Administrative department.
Matching Gifts
Double the impact of your gift through an employer matching gift! From large corporations to state agencies, and even smaller to mid-size businesses, matching gift programs exist to encourage employee giving. Typically, these programs match dollar for a dollar, and sometimes more!  Many employers also match contributions of volunteer time.
Check with your HR or Administrative department to find out if they offer matching gifts and their guidelines.
If they do! Here are your next steps:
Request a matching gift form
Fill out the form and send to: Sacramento LGBT Community Center c/o Marlena Sanchez, Development Assistant at 1015 20th Street Sacramento, CA 95811
We will provide receipt of your gift to your employer. Your employer will then forward a matching gift to the Sacramento LGBT Community Center.