Check back soon for Q-PROM 2019!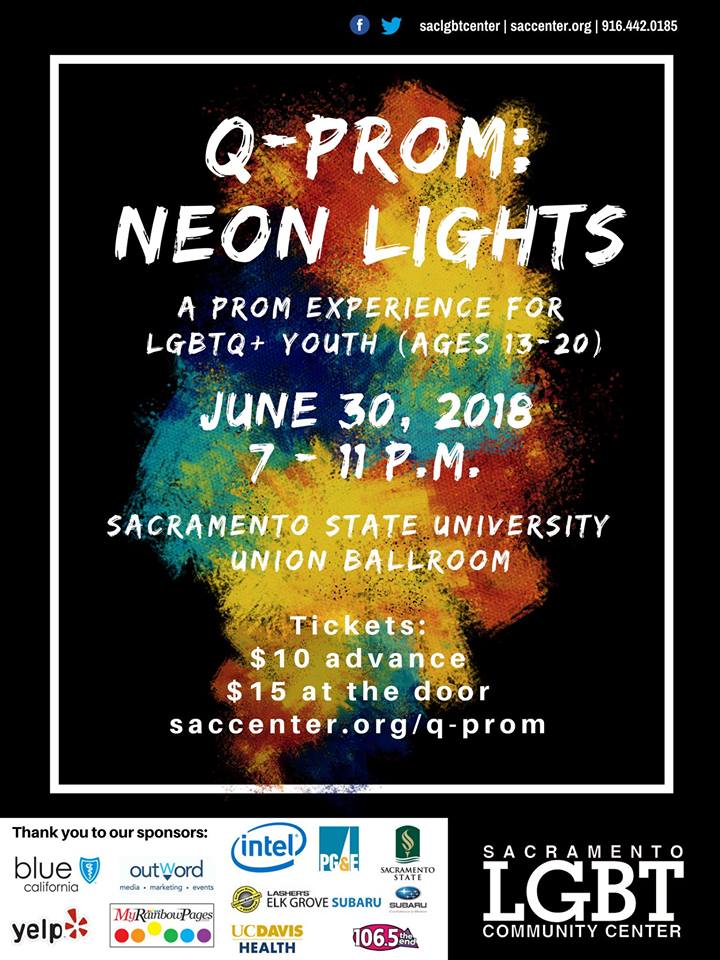 Prepare yourself for a night of dancing at the Sacramento LGBT Community Center's 10th annual Q-Prom for LGBTQ+ youth and their allies. Please join us for a night of laughter, music, and dancing! This event welcomes over 700 LGBTQ+ youth ages 13-20 to a safe, fun, and authentic prom night at Sacramento State University Ballroom on Saturday, June 30, 2018 from 7 – 11 pm.
Wear your best neon-lights themed outfit, glam it up, or come as you are! We are just happy to share the fun with you. Advance tickets are $10 online or at the Center; $15 at the door and include entry to the event, light snacks, desserts, and refreshments.
If you are in need of a free or reduced cost ticket please
 E-mail Jesse Archer. Invite your friends! We aim to ensure a safe experience for everyone so there will be zero tolerance for drugs or alcohol.