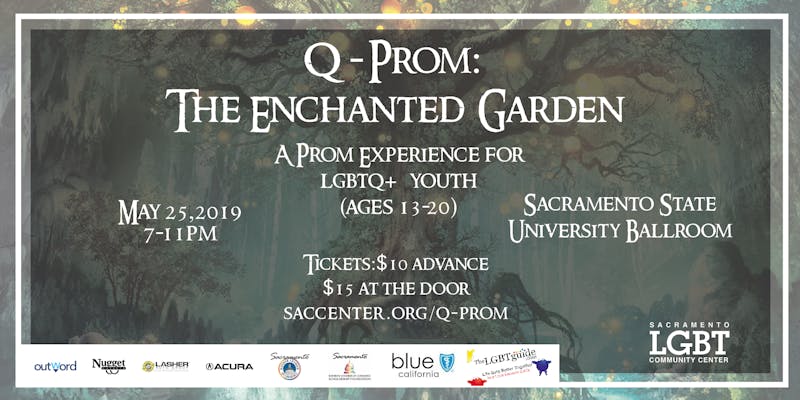 What is better than prom? Q-prom! Life's a garden… now dig it!
Q-Prom is a self-esteem building event that provides an opportunity for 750+ young people from throughout the region to experience the enjoyment of a traditional prom in a welcoming, affirming environment. Many queer identifying and ally youth do not attend their own school social events due to bullying, harassment, and, in some unfortunate cases, unreceptive or even hostile faculty and administrations. The Center is committed to hosting a safe, alcohol and drug- free, social space for young adults. It's going to be quite the enchanted evening!
If you have questions, please e-mail Tyler Bertao. Don't delay- buy your tickets today!