Check back soon for Giving Tuesday 2018!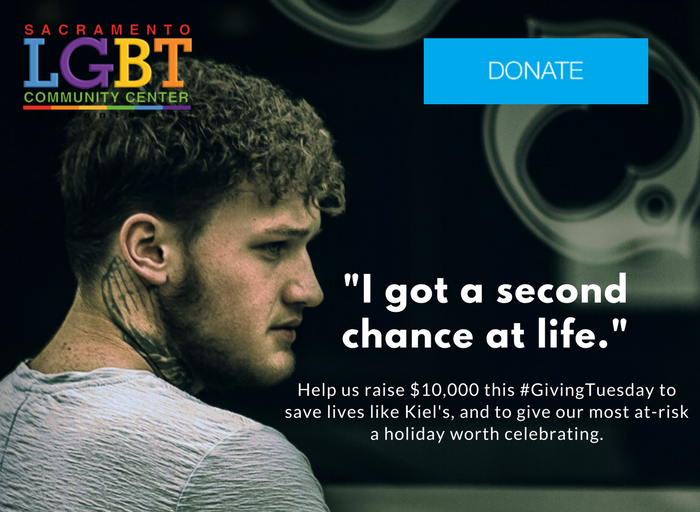 Mark your calendars! Giving Tuesday is November 28th, 2017! Join us during this global day of philanthropy and give back during the holiday season. Donate to the Sacramento LGBT Community Center to strengthen the world we live in, one community at a time.
Your contribution to the Sacramento LGBT Community Center supports the health and wellness of the most marginalized, ensures we can continue as an advocate for equality and justice, and builds a culturally rich LGBTQ community.
Be apart of this special day and give $10, $100, or $1,000 in honor of our $10,000 goal! Continue our vital local services and join us for this day of philanthropy. Check out Kiel's story below.  Tune in every week during November to find out what happens next.