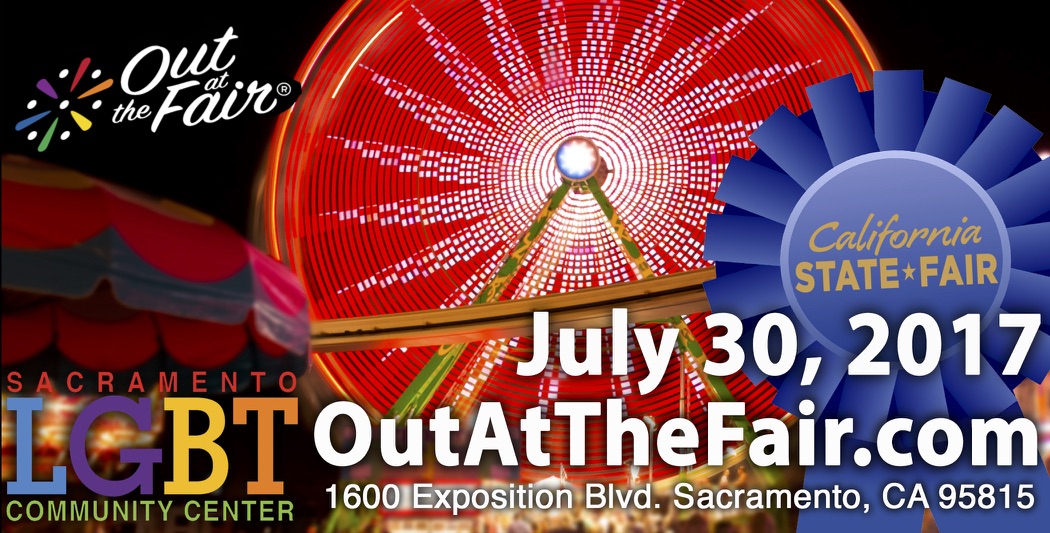 Out at the Fair is inviting the community to attend the State Fair all day on July 30, 2017 for our 1st annual LGBTQ day at the air.  Join us at the FREE Melissa Etheridge concert that night on the Golden 1 Stage at 8 p.m.
The Sacramento LGBT Community Center is partnering with Out at the Fair, originally started at the San Diego fair in 2011 to bring Northern California an LGBTQ day at the fair.  As was the case of San Diego in 2011, the plan is to start with a friendly gathering, and grow the event year after year.
​Show your support by ordering Out at the Fair apparel and/or checking in on social media as Out at the Fair on the day of. www.OutattheFair.com or our free Mobile app. #OutattheFair

Use the promo code OutAtTheFair and $1 of your ticket price will be donated to the Sacramento LGBT Community Center. Discount tickets are available until July 13.
Buy Tickets Online: http://www.castatefair.org/discount-tickets/