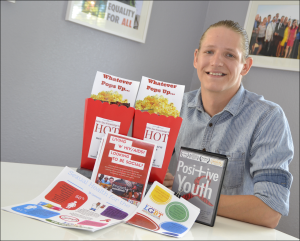 Take Pride in Your Health
Center health programs provide a variety of information, resources and sexual health education to community members.
Services range from free HIV & HEP C testing and safer sex supplies and culturally responsive trainings.
 E-mail our health team for questions or for further information.
Health Programs @ The Center

Prophylactics Parcel Project

 E-mail Lex | ☏ (916) 442-0185 to request an order.