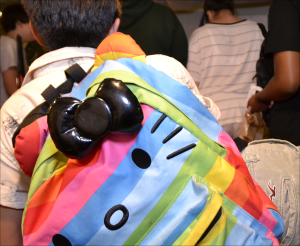 A brave space for LGBTQ youth…
Although society has come a long way in recent years, the statistics for LGBT youth are frightening. Consider:
40 percent of homeless youth identify as LGBT
LGB youth are four times more likely to attempt suicide
50 percent of transgender youth have considered suicide
LGBT youth are five times more like to miss school because of bullying
90 percent of LGBT youth report bullying at school
The Center's safe, affirming, and supportive environment has a special focus on youth who are questioning their sexuality and developing their personal identity. The Center's Youth Program supports vulnerable and homeless LGBTQ youth to improve their health, economic status, self-esteem, and self-sufficiency for making positive life choices with the following programs.
All ongoing youth programs are free, except for a few events or activities that may have nominal charges to cover materials.