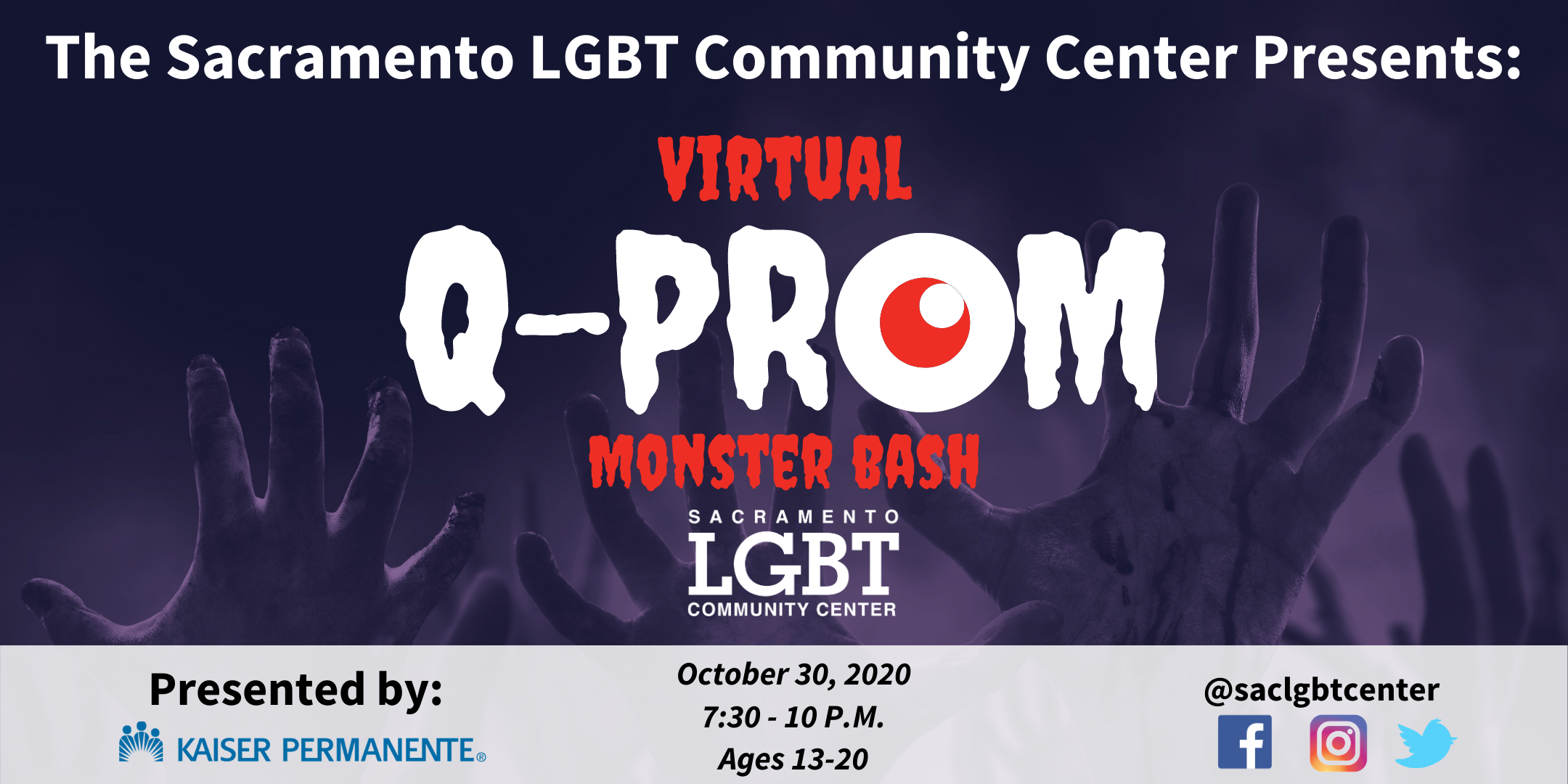 Join us for our Virtual Q-Prom Monster Bash! 
Q-Prom is generally an in-person prom for queer youth from ages 13-20. This event is all about creating an experience for LGBTQIA+ youth to express themselves and enjoy a prom that is created to uplift folks in our community.
This year, we are pivoting to a VIRTUAL platform to provide a space for youth to engage with each other and party like it's prom night despite the COVID-19 pandemic.
When you sign up thru our Eventbrite page we will email you a link for the virtual Q-Prom!! Stay tuned and be sure to check your email the week of 10/26 for your personalized link to access Qprom!
Sign up for our Q-Prom Photoshoot on Oct. 24 & 25: https://www.signupgenius.com/go/9040c4aada82ca3f85-qprom
Don't delay! Register for Q-Prom today on Eventbrite and Invite your friends on Facebook
Questions? Email youth@saccenter.org
###
Q-Prom is a self-esteem building event that provides an opportunity for 800+ young people from throughout the region to experience the enjoyment of a traditional prom in a welcoming, affirming environment. Many queer identifying and ally youth do not attend their own school social events due to bullying, harassment, and, in some unfortunate cases, unreceptive or even hostile faculty and administrations.