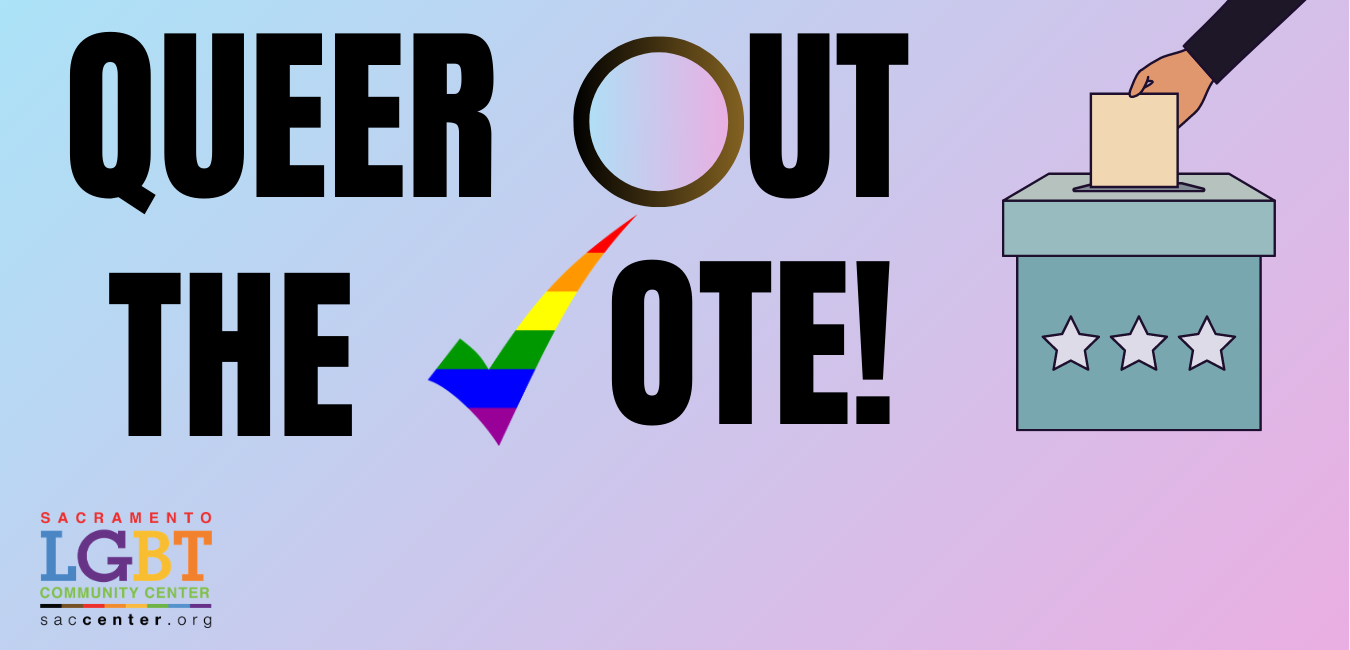 For the past 14 years, LGBTQ+ people have proportionately voted at lower rates than non-LGBTQ+ voters. It's our elected officials who will approve education, employment, and health care bills that affect our communities. They will determine how to use the census data to influence the resources we need in our community.
This year, join us at the polls. Join our community and fight for an affirming, queer-inclusive world.
Let's queer out the vote for the 2020 Presidential election on November 3, 2020.
Are you registered to vote? Register to vote TODAY!
Sacramento County Election Dates:
Don't delay! Once you vote your ballot and properly sign the envelope, you need to return it on time.  Here's how:
Drop it off in the mail! It can only be accepted if it is postmarked on or before Election Day and received by our office within seventeen (17) days after Election Day

Drop it off at any Ballot Drop Box location
Drop it off at any Vote Center​ 
It's easier than ever for voters in Sacramento County to turn in their ballots.  All registered voters receive a ballot in the mail – and postage is prepaid, so voting is as simple as putting an envelope back in the mail. For more information visit elections.saccounty.net. 
November 3: Presidential General Election
The County of Sacramento is one of the first five counties in California to implement the Voter's Choice Act, expanding voting opportunities for all residents. Learn more about the Voter's Choice Act.