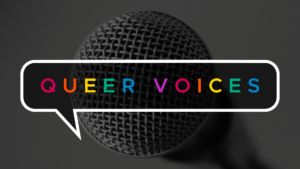 What is Queer Voices?
Queer Voices is a performance-ensemble consisting of LGBTQ+ youth and adults. Participants share their stories through artistic mediums such as spoken word, art, drag, comedy, and music. Ally parents who support someone queer folks are also included. Speakers share their stories of coming out, love, acceptance, and their lived experiences as a queer individual. These stories will be showcased in educational, artistic, and support spaces throughout Sacramento. No acting experience is required, and you will get a $30 stipend for participating. 
Queer Voices performs for high schools, colleges, and community events. They are a FREE show available to the public!
To apply please fill out this audition form.
✉ E-mail Ericx  | ☏ (916) 442-0185 ext.105.