Scholarships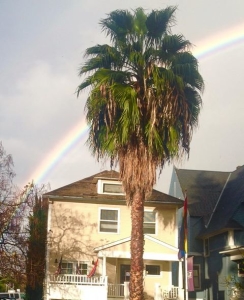 The following is a list of local, statewide and national scholarships for LGBT students and links to scholarship databases.
🔎 Asian Pacific Islander Queer Women & Trans Community Scholarship
🔎 AT&T LEAGUE LGBT Scholarship 
🔎 Best Colleges Scholarship Guide
🔎 Capitol City AIDS Fund Helen Veres-Mitchell Scholarship
🔎 Chinn Scholarship for LGBT Atheist Activism
🔎 CGNIE La Kish Scholarship
🔎 COLAGE Lee Dublin Scholarship
🔎 Colin Higgins Youth Courage Awards
🔎 eQuality Scholarship Collaborative
🔎 FastWeb Scholarships for Gay and Lesbian Students
🔎 Fund for Lesbian & Gay Scholarships (FLAGS)
🔎? Gamma Mu Foundation Scholarship
🔎 Gender Equity Resource Center
🔎 Horizons Foundation
🔎 Human Rights Campaign Scholarships Database-California
🔎 Messenger-Anderson Journalism Scholarship & Internship Program
🔎? NLGJA (The Association of LGBT Journalists) 
🔎 NOGLSTP (National Organization of Gay & Lesbian Scientists & Technical Professionals Scholarships
🔎 PFLAG Sacramento Follensbee Scholarship
🔎 Point Foundation National LGBT Scholarship Fund
🔎 Quality Scholarship Collaborative
🔎 Queer Foundation English Essay Contest
🔎? Sacramento Rainbow Chamber of Commerce Foundation Scholarship
🔎 USC Lambda LGBT Alumni Association
LGBTQ -Safe Colleges
🔎Accredited Online College Programs- LGBTQ Resource Guide
To add a scholarship or other resource link to this resource page, 🔎 E-mail Jennie Reiken.