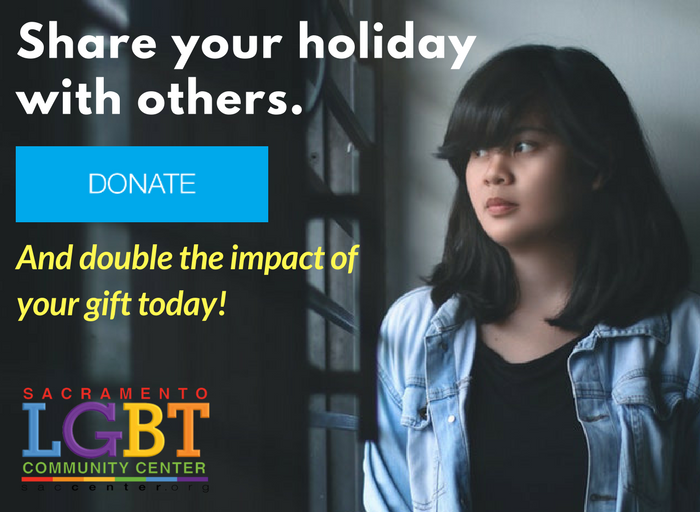 Meet Eve. Earlier this month, Eve attended the Center's 3rd annual Youth and Families Holiday Dinner. Eve and countless other LGBTQ+ youth without family or homes – for once in a long while – enjoyed a holiday in the safe and affirming environment they deserved.
Eve, alongside her friends, ate dishes prepared by the loving hands of volunteers. She celebrated the holiday with family- not by blood, but by shared experiences and community. And at the end, she left with an amenity bag thoughtfully packed by a long-time volunteer. These bags were filled with supplies, including hand-warmers, a thermos, gloves, toiletries, and more. Another donor's children wrote personalized notes attached to candy canes, to give to each of the youth. Trader Joe's provided fresh flowers that were used as centerpieces.
But that didn't matter to Eve. What mattered, was that she finally had a holiday worth celebrating.
The holiday season can be really difficult for LGBTQ+ youth and older adults. Some are forced to hide amongst family who are unaccepting of their identity.  Others don't have families to celebrate with at all.  Depression, anxiety, and loneliness are much higher during the holiday season. And the Center provides a space for them to feel at home and an affirming family environment that they may not get elsewhere.
Thanks to our dedicated Board of Directors, your donation today will be matched up to $5,000! Don't delay. Share your holidays so that others like Eve can, "for the first time in a long time, have something to celebrate."