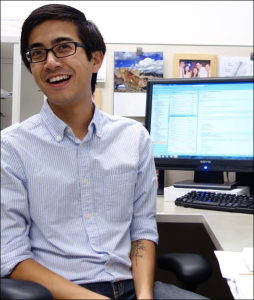 Lanz Nalagan works in Development for the Pacific Crest Trail Association. He also serves as Political Director for West Sacramento Mayor Christopher Cabaldon. Over the years, he grew passionate about campaign finance and philanthropy in the political and non-profit sectors, and he is grateful that his current work reflects that.
After immigrating from the Philippines, Lanz grew up in the East Bay area of California and attended school in the beautiful Central Coast- earning a B.A in Political Science from Cal Poly, San Luis Obispo. He also lived in Washington, D.C before settling in Sacramento, CA, where he's lived for five years.
He's a long-time board member of Sacramento Stonewall and more recently with the Asian Pacific Islanders of Sacramento equivalent. Lanz is a member of the Association of Fundraising Professionals, and hopes to earn his CFRE- Certified Fundraising Executive- in the near future, to continue funding causes he's passionate about. In his free time, he enjoys the outdoors, playing league tennis, skiing, square dancing and spending time with family and friends.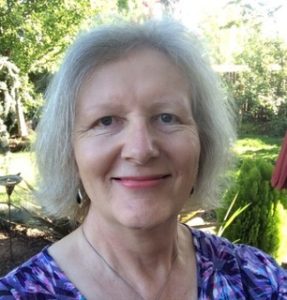 Claire has been a California resident for over 30 years. For the first two decades she honed her skills as a technical innovator and team builder for a number of high-tech companies; harnessing her entrepreneurial skills as a co-founder for a number of start-ups, she architected, designed and delivered many award winning standards, technologies and products. In 2000 she became a venture capitalist and consultant and soon thereafter realized she had lost her passion for technology.
Moving out of Silicon Valley for the first time in 2003, she found the freedom to follow her desires and passions for civil rights and social justice; volunteering for local causes, feeding the hungry, housing the homeless and campaigning for equality. She joined the board of the Auburn Interfaith Food Closet, and her local PFLAG chapter and volunteered her time as a grant writer for Seniors First, developing revenue streams and business plans to bring much needed services to the growing senior population.
Becoming Development Director at Seniors First, she worked with the board of directors, volunteers and staff to engage with the community, build relationships and raise millions of dollars for much-needed services.
Most recently, Claire was Director of Development and Communication at Stand Up Placer, where she managed development programs, fundraising events, grant management, marketing and communication activities to support programs and services for survivors of domestic violence, sexual assault, and human trafficking. By fostering an attitude of philanthropy, collaboration and donor relationship building she helped to double the agency budget and client services in 15 months.
Born in Manchester, U.K. Claire received degrees in Electrical Engineering, Electronics, and Computer Science in the U.K.  She attended UCSC's MBA program, but chose entrepreneurism over academics.
Her community involvement includes graduation from Placer County Sheriff's Volunteer program, Auburn Police Department's Volunteer program, Leadership Auburn and Leadership Rocklin civic leadership programs and local economic development commissions, committees and advisory groups.
She has lived through some personally tumultuous times, has two grown children and lives with her college sweetheart, BFF and wife of 30+ years, her Pitbull Bella and two cats and is grateful for all that she has.