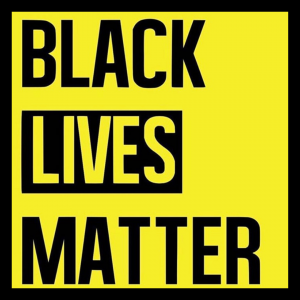 In response to the murder of 46-year-old George Floyd, an unarmed Black man killed by police in Minneapolis on Monday and a series of violent acts against people of color across the country, the Sacramento LGBT Community Center issues the following statement:
"We are heartbroken, angry, and disgusted by the anti-Black violence that caused the murder of George Floyd in broad daylight by a police officer in Minneapolis, the killing of Ahmaud Arbery by vigilantes in Georgia, the six transgender people who have been killed in the past five weeks alone including Nina Pop in Missouri and Jae O'Regan in Texas and Tony McDade in Florida, and the white woman who called the police and made false claims against Christian Cooper, a Black gay man, who was bird watching in Central Park. Let's not undervalue the rash of hate crimes committed against Asian Americans during the pandemic as well. These aren't just abstract tales of tragedy, but painful reminders that this country was born out of culture of white supremacy that continues to traumatize people of color every day, no matter where they live in the U.S. This must end. A core tenant of the Sacramento LGBT Community Center's mission is advocacy for equity and justice which includes shifting away from a culture a violence that has robbed Black folks from our communities. We must all speak out against the systemic racism that claims Black lives, often with impunity, with such fervor that our words and actions cannot be ignored.
The LGBTQ community has a strong legacy of resisting hate, violence, and police brutality. June is just around the corner and marks the beginning of Pride month, the annual commemoration of a revolt against police violence at Stonewall. It was a pivotal moment in the movement for LGBTQ equality where trans women of color, drag queens, gays and lesbians refused to tolerate the humiliation and tortured existence forced upon them any longer. They fought back the fear that their authentic identities might be exposed or exploited to stand up for what's right, to fight for their lives.
Today we join with so many others to stand side by side Black and Brown community members fighting for their lives and say again #BlackLivesMatter #TransLivesMatter
Justice for George Floyd
Justice for Breonna Taylor
Justice for Ahmaud Arbery
Justice for Nina Pop
Justice for Jae O'Regan
Justice for Christian Cooper
Justice for Tony McDade
George Floyd moved to Minnesota "to be his best self," as one friend put it. He worked security at a restaurant, where he developed a reputation as someone who had your back and was there for you when you were down.