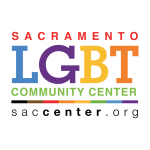 For more than 40 years, your Sacramento LGBT Community Center has supported the health and wellness of the most marginalized. We understand there is increasing concern amid the Monkey Pox outbreak, and we want to assure you that the health and safety of our clients, staff, and community are paramount. We are closely monitoring the situation and following the advice of the Centers for Disease Control and the State and County Departments of Public Health. The latest guidance recommends that:
Avoid close physical contact with people with symptoms, including sores or rashes.
Talk to your sexual partner/s about any recent illness and be aware of new or unexplained sores or rashes.
Avoid contact with contaminated materials.
Wear PPE (mask, gloves, gown) if you can't avoid close contact with someone with symptoms.
Practice good hand hygiene.
People who become infected should isolate themselves until their symptoms improve or disappear entirely. The rash should always be well covered until completely healed.
Monkeypox can be spread through:
Direct skin-skin contact with rash lesions
Sexual/intimate contact, including kissing
Living in a house and sharing a bed with someone
Sharing towels or unwashed clothing
Respiratory secretions through prolonged face-to-face interactions (the type that mainly happens when living with someone or caring for someone who has monkeypox)
Monkeypox is NOT spread through:
Casual brief conversations.
Walking by someone with monkeypox, like in a grocery store.
We will continue working with the Sacramento County Department of Health Services to provide regular vaccination clinics at your Lavender Heights Center location to vaccinate as many people as possible. We will also continue our advocacy for expanding eligibility requirements to include a broader population of people of all genders.
We are committed to keeping your Center and the LGBTQ+ community safe and healthy and will continue to keep you informed. Thank you for your patience, and please take care of yourselves and each other. Information about upcoming vaccination clinics can be found on the Center's Facebook and Instagram pages, and for more information, please email info@saccenter.org.
Latest Resources on Monkey Pox:
Centers for Disease Control and Prevention – Monkey Pox
Sacramento County Department of Health Services – Public Health – Monkey Pox
California Department of Public Health – Division of Communicable Disease Control – Monkey Pox
Executive Department: State of California – Proclamation of a State of Emergency